Visual Representation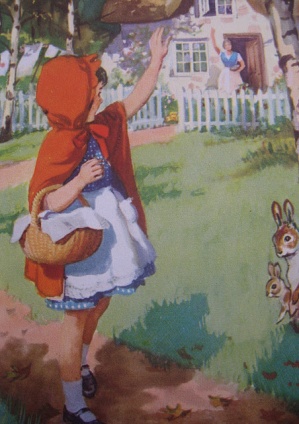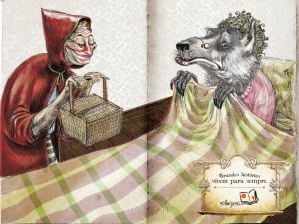 The story of Little Red Riding Hood is an old one and can be traced back to the story Le Petit Chaperon Rouge, written by Charles Perrault 1697. Throughout its lineage it has been recreated many times and therefore has been depicted in various forms.

(left)
The illustrations from the 1972 Ladybird version of Red Riding Hood are the images that I relate closest to the story. However, here it seems contradictory to continue this classic style into a digital representation of the story.
2009 Illustrated by Grupo Magneto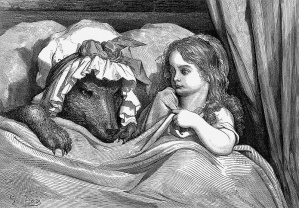 1867 Illustrated by Gustave Doré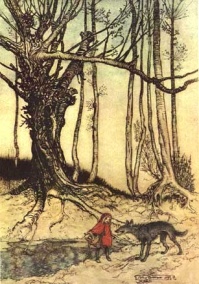 1909 Illustrated by Arthur Rackham
The range of images that have been used to represent the story of Red Riding Hood are so varied that it is clear that the story is strong enough to be recognised regardless of the illustrative style that is chosen.

To create the multiple paths in the narrative I looked at deconstructing the original story. I wanted to continue this with the visual side of the narrative so I aimed to use a more simplified style, reducing the widely recognisable adaptions of the characters to their key elements. The resulting style was created using Illustrator and is shown on the right, the details of the characters and scenes have been condensed to different weighted lines with a limited colour scheme to create a bold style that greatly differs from the more traditional representations.
Visual Development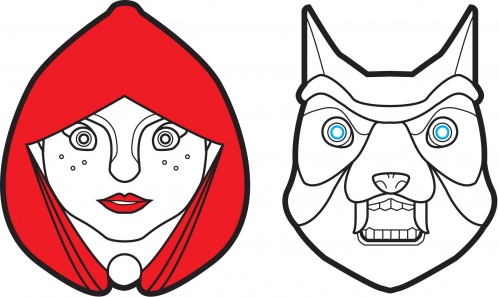 Click Here For Final
Note: the project runs best when on Firefox