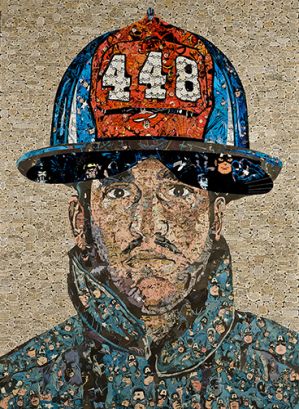 Questioning the Author
Collaborative work and Remix Culture put into question the importance of the author and who gets claim to the title?

(right)
Hero IV
Ben Turnbull
The Comic Collage series by Ben Turnbull looks at creating images of everyday heroes from images cut from comic books. However, can Turnbull claim to be the author of these works if they are made up of images that he does not own intellectual right to?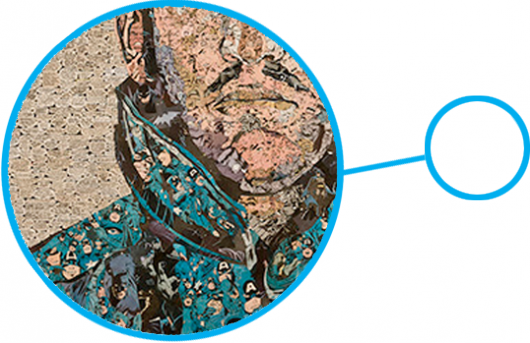 Shepard Fairey
Shepard Fairey is the street artist behind OBEY. His work often looks at re-purposing images as a base, for example Fairey used Andre the Giant's image to create the stencil for the OBEY campaign. In 2008 Fairey created the Obama 'Hope' poster
(right)
which was noted as one of the most iconic posters in American political illustration. However there has been dispute over the legality of the poster as the original photograph was published in the Associated Press, who wanted compensation and credit as the owners of the original image. This was countered with the artist stating that his actions fall under
fair use
. This situation was further complicated by the fact that in the past Fairey had threatened to sue other artists for using his works with the same technique.
(right)
The Obama 'Hope' poster and the original photograph that appeared in the Associated Press.